Our Infrastructure
Learn about our infrastructure setup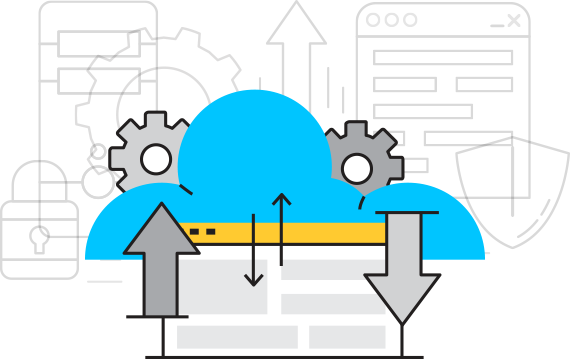 Our Datacenters
Where our servers live
We deliver our solutions from two UK data-centres which are located 80 miles apart. This means that if a disaster should ever happen, your data is safe, and can our service can be quickly recovered.
Our master servers are synchronised with our failover servers every 30 seconds, they are also backed up nightly to Microsoft Azure.
Our failover servers are always running, this means that should they ever be required, we can recover our services extremely quickly.
Our master servers are located in Maidenhead, UK, and our failover servers are located in Gosport, UK.
Our data centres are inter-connected via a high performance optical fibre network and, because they are carrier neutral, they can connect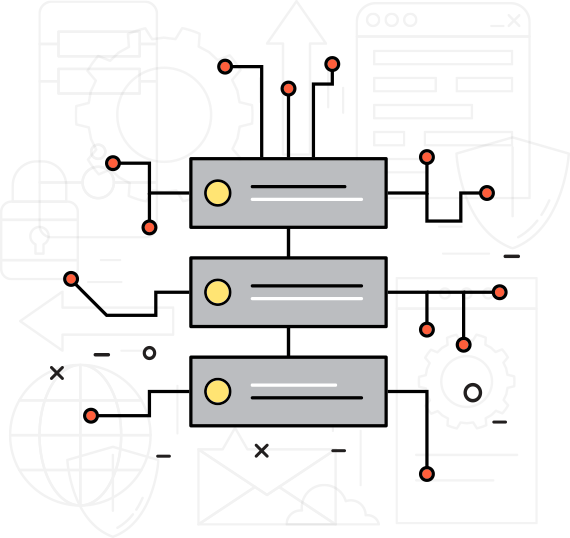 Our Servers & Network
How our servers are connected and configured
All of our servers are running Microsoft Windows Server 2019, and are configured with RAID1.
Our servers are monitored 24 x 7 by New Relic, this will alert us to any spike in errors recorded in the server or SQL server logs.
We patch our servers regularly with the latest security and performance patches, you can see when we are patching our servers on our service status page.
The data centres are linked via 1GB per second (Gbps) fibre ring and all exchange hardware required to keep it running is housed in purpose built storage on each site. The network hub of each data centre includes Cisco switching, dual power supplies and a range of fabric enabled line cards, supporting both fibre and copper gigabit connections.
All network, transit links and servers are monitored continually by our automatic systems, meaning that should any issue arise, it is found and fixed quickly.
This resilience and security allows us to offer high levels of uptime on all of our services.
We use Cloudflare to host and manage our DNS, nameservers and load balancers, this adds another layer of redundancy to our services.
Complete .NET Hosting From
£10.00/month