 The code free way to UmbCheckout
We handle the hard stuff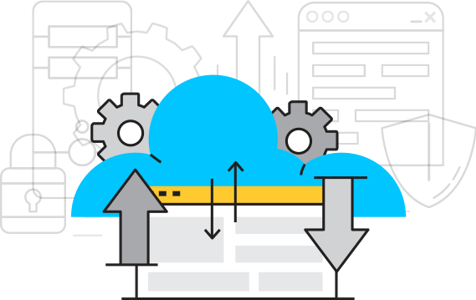 With UmbCheckout pre-installed, you can get your professional Umbraco UmbCheckout powered website online quickly!
We handle the installation, configuration, and patching for you!
Our starter kit comes with a wide range of Umbraco packages pre-installed on the site.
If you decide you need more customisation, we can happily help with this, simply reach out to us and let us know your requirements.
UmbCheckout Details
Buy Now!
Feature Packed Service
So you can get the most from your service, we include all this as standard!
Send the first 1000 emails from your website for free
Fast Geo-Redundant Hosting
Built on our UmbOne hosting package for ultimate reliability
We backup your website nightly to Microsoft Azure
Umbraco Certified Masters
Our support team are Umbraco Ceritfied Masters
Cloudflare powered SSL and CDN
We handle the Umbraco & Package updates for you!
1 Free email inbox included if you buy or transfer your domain to us
Manage the Cloudflare and hosting settings from within your account
Supports Open Source Developers
Our UmbShop packages give back to the community via our sponsorship scheme
WHAT OUR CUSTOMERS SAY
Our customers love us, read some of their feedback below

Supremely helpful. Just what you need when you're under pressure and don't need things to be any more difficult. Nothing was too much trouble. Much appreciated. Thanks!
Excellent customer service from online chat communication when I needed help deploying Umbraco CMS for the first time.
Great service and support. Setting up a new Umbraco site with a staging environment and transferring 2 domains has been super quick and easy. I'll definitely keep using them for any future projects.
Duane Purchese
Sparkle Exterior Cleaning Specialists Limited
UmbHost Limited has gone above and beyond for a very long time now, always an excellent service and amazing value
I can totally recommend UmbHost for every one out there, who is looking for a new Umbraco hosting provider, no matter how small or big the websites are. The most amazing part about UmbHost is the support you get. No matter what issues you have, you always know that there is someone with a lot of Umbraco and...
Fast and responsive customer service. A comprehensive knowledge base is available that covers almost everything you need to help with deployments to the server, if there is a question not answered in the knowledgebase, you can raise a ticket and get an answer back pretty quick. Server performance is very go...
Paul Seal
codeshare.co.uk Blog
They were so helpful every step of the way when I migrated my site to them from another hosting provider. I would highly recommend them.
UmbHost have been an excellent service from the outset. Great communication has been at the core, with informative and succinct meetings and very much a can-do approach to the design and interface requirements of our website. Even though we at times were unsure of what we wanted, they remained patient and a...
UmbHost was the perfect fit for building our community website - very quick, knowledgeable and professional, and at the same time supportive and nice to deal with as we dealt with unfamiliar technical questions. I look forward to working with them as our web partner for a long time to come. Highly recommended.
Awesome service for a fantastic price
Absolutely! It's perfect for new start-ups or small to medium sized businessses looking for a low maintencnce online presence quickly!
Yes, we've got you covered. Daily automated backups come free with all our paid web hosting packages.
UmbShop is runs on the latest LTS version of the Umbraco CMS
Yes! We will patch Umbraco and any installed plugins every month, need a patch sooner, then just raise a support ticket!
Yes, we include the UmbCheckout license with the UmbShop service
Yes, you get all the Premium features included
Currently only Stripe, this will be expanded in the future as more payment providers become available